May 18, 2020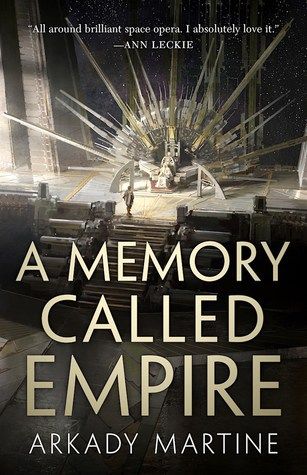 🏼
A Memory Called Empire (Teixcalaan, #1) by Arkady Martine
If sci-fi as a genre was laid out on a table, with page turning galactic battles on one end and space opera's on the other… then this book would put its feet on the table while rolling its eyes1.
That said, it's still closer to Asimov's Foundation than Peter Hamilton, but the point stands: it does things differently than expected — than accepted, in fact.
This should be a boring book. If I tried to explain it at a party, people would be sad for my entertainment low bar2. But just like British drama, you can get away with so much when the characters are good.
And that's the thing about A Memory Called Empire, I made friends and enemies of the characters, so I was along for the ride. Will absolutely read the next in the series when it's out.
---
As recognition this book just won award for best novel.↩︎

As my best man and Robie's godfather once said: you're easily amused.↩︎
---
Previous post
Listen(ing) Up
As the isolation eases up, I'm trying listen more and be openly curious of those around me. Most times I'm shy and respectful of others lives, and
Next post
Atomic Habits: An Easy & Proven Way to Build Good Habits & Break Bad Ones by James Clear
🏼 Finished this last year, and surprisingly, some of its teachings have stuck. There's a lot of little gold nuggets on the book, and it's actually