May 19, 2020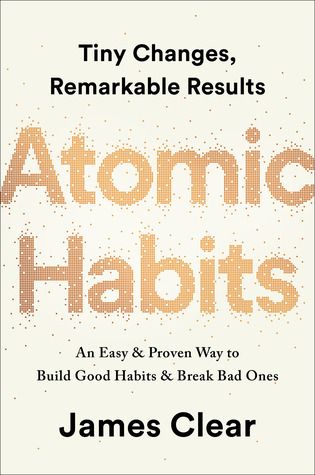 🏼
Atomic Habits: An Easy & Proven Way to Build Good Habits & Break Bad Ones by James Clear
Finished this last year, and surprisingly, some of its teachings have stuck. There's a lot of little gold nuggets on the book, and it's actually on my reread list, but the most useful concept for me was habit stacking:
One of the best ways to build a new habit is to identify a current habit you already do each day and then stack your new behavior on top. This is called habit stacking.
More than any other lifehack over the past year, this has helped me not waste time on start long a habit without the help of an existing one.
Like many good self-help books, you have to be careful with expectations. Great ones are life changing, but it usually takes a lifetime to measure the change.
I feel this is one of those books: the time invested reading will totally pay out by the small improvements that come from its pages. Even (specially?) if you make a habit of revisiting it.
---
Previous post
A Memory Called Empire (Teixcalaan, #1) by Arkady Martine
🏼 If sci-fi as a genre was laid out on a table, with page turning galactic battles on one end and space opera's on the other… then this book would
Next post
Please Print (A Journaling Rant)
Patrick Rhone, on thecramped.com: So please, I implore you, if you insist on journalling using any digital tool. Please also regularly print what