May 16, 2021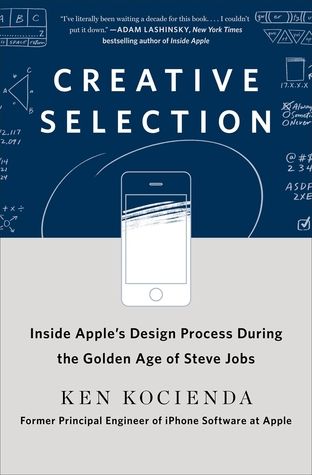 Creative Selection: Inside Apple's Design Process During the Golden Age of Steve Jobs
Creative Selection: Inside Apple's Design Process During the Golden Age of Steve Jobs by Ken Kocienda
This is probably the best book Apple's internal workings that I've read. It is also a great technical manager book with lots of stories and examples. It shows some of the real friction that exists within a perfect company like Apple — which gives you perspective of problems we all encounter.
My agreeable personality also enjoyed that this is an inside baseball book published with some sort of permission/blessing from Apple. This is not a disgruntled employee complaining and airing out the company's internal failures. Not that that wouldn't be a great book — but the good nature of the writing doesn't get in the way of making me question the reasons behind each statement. I felt safe taking the stories at face value.
I absolutely recommend this book to anyone who likes Apple, the iPhone, and software development in general. Much like Michael Lopp, I hope Kocienda continues to write on these topics. I will be very interested in any other follow up books.
---
Previous post
On the iMac 24in M1
The iMac 24in is my perfect monitor — if I squint a little. If you add the M1 computer hidden in its chin, you get my perfect computer… only not so
Next post
System76 Launch Keyboard
From system76.com: The Launch Configurable Keyboard is engineered to be comfortable, fully customizable, and make your workflow more efficient.