July 9, 2023
Ben Brooks, on brooksreview.net:
What's important here is that those GR1s (despite what GORUCK might say in marketing) are a different size than all currently available GR1s. But not by a lot. They are slightly smaller than the current 26L GR1s, and most consider them to be 25L in capacity. I'd say they are somewhere between 24-25L.
I sent my 11 year old GR1 for repairs last week and GORUCK offered to replace it: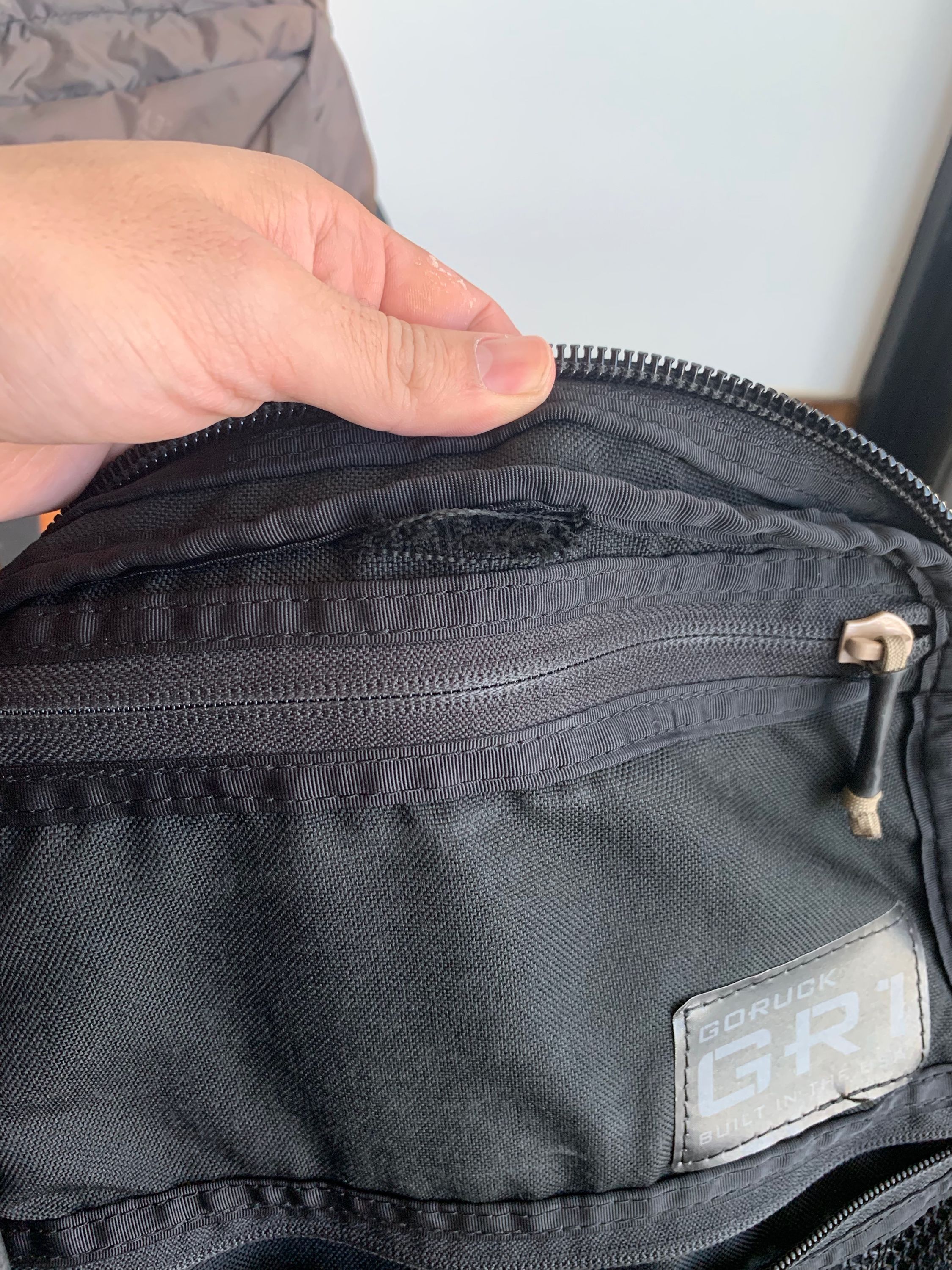 Battle parenthood scarred GR1 OG
We have received your gear from your Scars Repair request and have inspected it fully. Besides the reason it came in, there are other issues of normal wear and/or age. We would like to send you a new ruck!
However, I was a bit confused when they asked me to pick a size, since I didn't remember they had two. Ben Brooks article helped me understand the difference. I'm leaning towards the 21L though.
---
Update 2023-07-25: Well, that was easy. I didn't read the fine print, where for $25 in shipping, I could get back my original GR1. A fews later, I have both my old faithful and new 21L GR1.
---
Previous post
Trying out Cometeer coffee and wow!
it's really good
Next post
Kevin Mitnick Passed Away
Dignity Memorial: Kevin David Mitnick, 59, died peacefully on Sunday, July 16, 2023, after valiantly battling pancreatic cancer for more than a