November 25, 2014
I'm enjoying the #Homescreen App
I'm enjoying the #Homescreen App. Very proof of concept — since it doesn't allow any discoverability from the app itself, but still fun.
Notable on my Homescreen right now:
Notedash: Similar to Pop, another favorite of mine. Not so much a note, but just a piece of digital paper.
Inbox by Gmail: Still not convinced, but it's very solid. Just wish Google would support standard iOS gestures.
Hemlis: In beta, but lots of promise.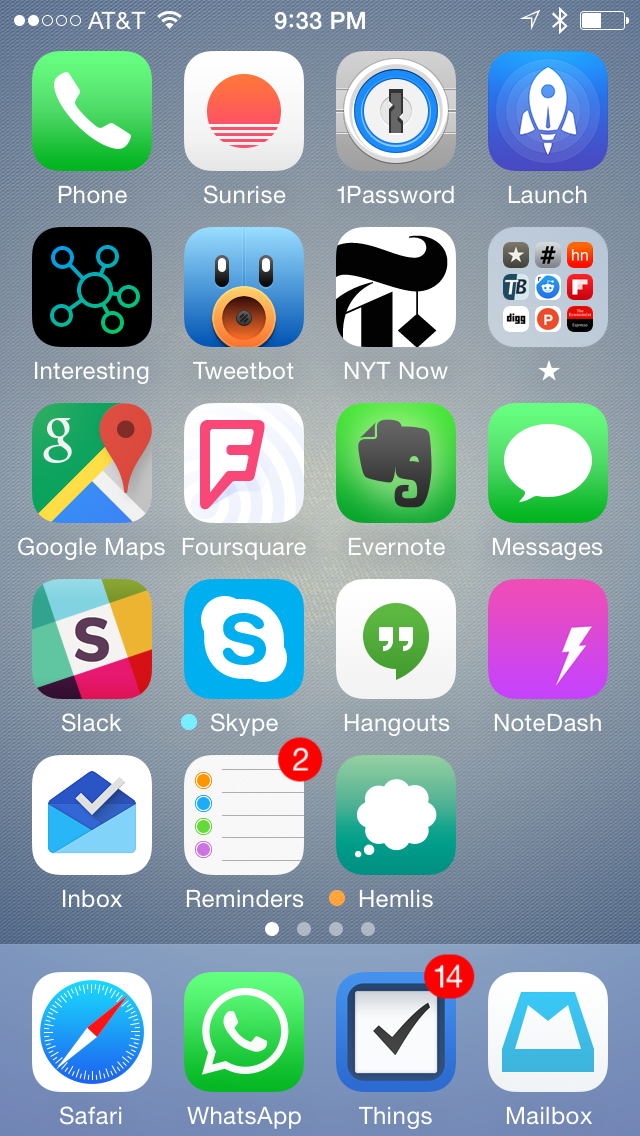 ---
Previous post
I've Made a Huge Tiny Mistake
Two months earlier: Hey everyone! follow me to this new blog. It's mostly the same, but different because it's under my brand. I'll post more
Next post
An hour with the Kindle Voyage
Recent reviews had me a little predisposed against the Kindle voyage, seems I was worrying too much. Quick first impressions: Page turn buttons